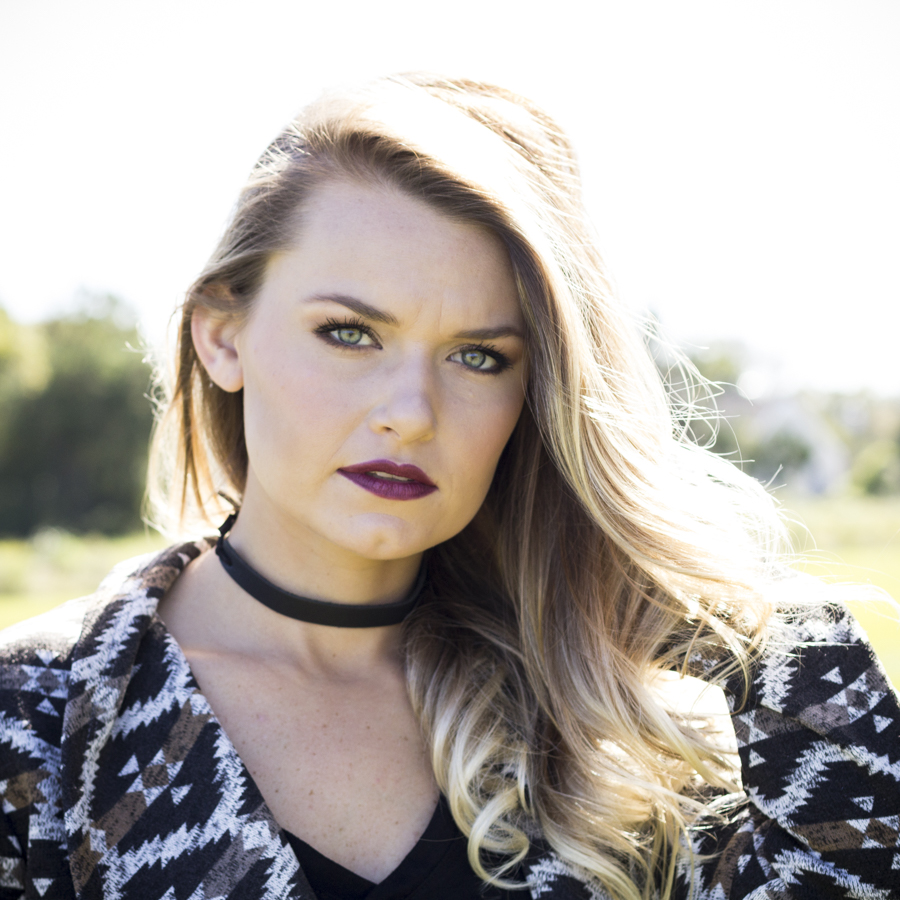 What is your Job at Jame's Clothing Boutique?
I have worked in a lot of areas at Jame's! I started as a sales associate and am now the Marketing Manager and a Buyer for the store as well. I'd also like to think that I am the head comedian...
Where are you from?
I was born in Florida and raised in Kentucky!
How did you start working at Jame's?
I walked in one day and told Jamie I wanted to work here! (I had really never planned on taking a paycheck home!)
Where do you draw your biggest inspiration from?
I would say from other people. I love when people are happy and thriving and laughing. Being around joyful people inspires me the most.
What is your favorite thing in your closet right now?
My BB Dakota Leather Jacket (Even though I look like I'm about to punch somebody or jump on my Harley when I wear it!)
How would you describe your personal style?
My style has definitely changed over the years! One of my favorite parts about the fashion industry is that it is fluid and always changing- so I would like to say that my style follows that same trend! Right now- I'd say that my personal style is a mixture of boho and badass. (Or maybe my sweet leather jacket is giving me a false sense of self…)
How did being the only sister influence your life?
My brothers would probably tell you that it made me a tad crazy, but really it has taught me to be tough, empathetic and nurturing at the same time.
What do you do for fun?
I love to visit breweries and distilleries whenever possible! If I'm not doing that, you can probably find me on the porch with my family listening to 'Summer Hits of the 90's' pandora.
What is your favorite song?
Right now it is Gypsy by Fleetwood Mac. (Ask me again next week it will be different.)
What is your favorite aspect of working at Jame's?
I absolutely adore the people that I work with. I value my relationship with Jamie (the owner) so much and I love getting to work so closely with her! I also love that my job is such a challenge for me creatively. I have always considered myself a creative person- but this is pushing me out of my comfort zone… And I like that!
What can't you start your day without?
Concealer & mascara- don't judge.
If you didn't work at Jame's, what would you do?
I would be in the horse industry! I grew up riding and showing horses and I miss it every day!
What is the best meal you've ever had?
Tony's in Lexington, KY- HOLY CRAP! Filet Mignon and Mashed Bourbon Sweet Potatoes.
Beer or Cocktail?
I love craft beer but I do enjoy a nice bourbon drink from time to time!
Favorite Holiday?
Halloween! Call me conceited but my birthday is the next day- I like to consider it a celebration in honor of me! ;)
Your go to outfit?
This time of year I love oversized sweaters and fleece lined leggings!
What was the best year of your life and why?
From August of 2014 through April of 2015 I worked for Sigma Kappa Sorority. I lived in Arizona and traveled the West Coast going to a different college or university every couple of days. Traveling independently and working with college women taught me so much about myself and who I really am. I am eternally thankful for that opportunity!
Where do you want to go on your next vacation?
Italy- the Isle of Capri!
Who is your hero?
My little brother Peyton. He has Cerebral Palsy and is the funniest, kindest, and most positive person you have ever met. There is seriously not a better person on the planet!
How would your mom describe you in 5 words?
(I had to get some help on this one...)
Loyal, Brave, Spontaneous, Expensive and Funny AF