Are you connected with us through social media? Keep reading to make sure you aren't missing out on any new arrivals, styling tips & more!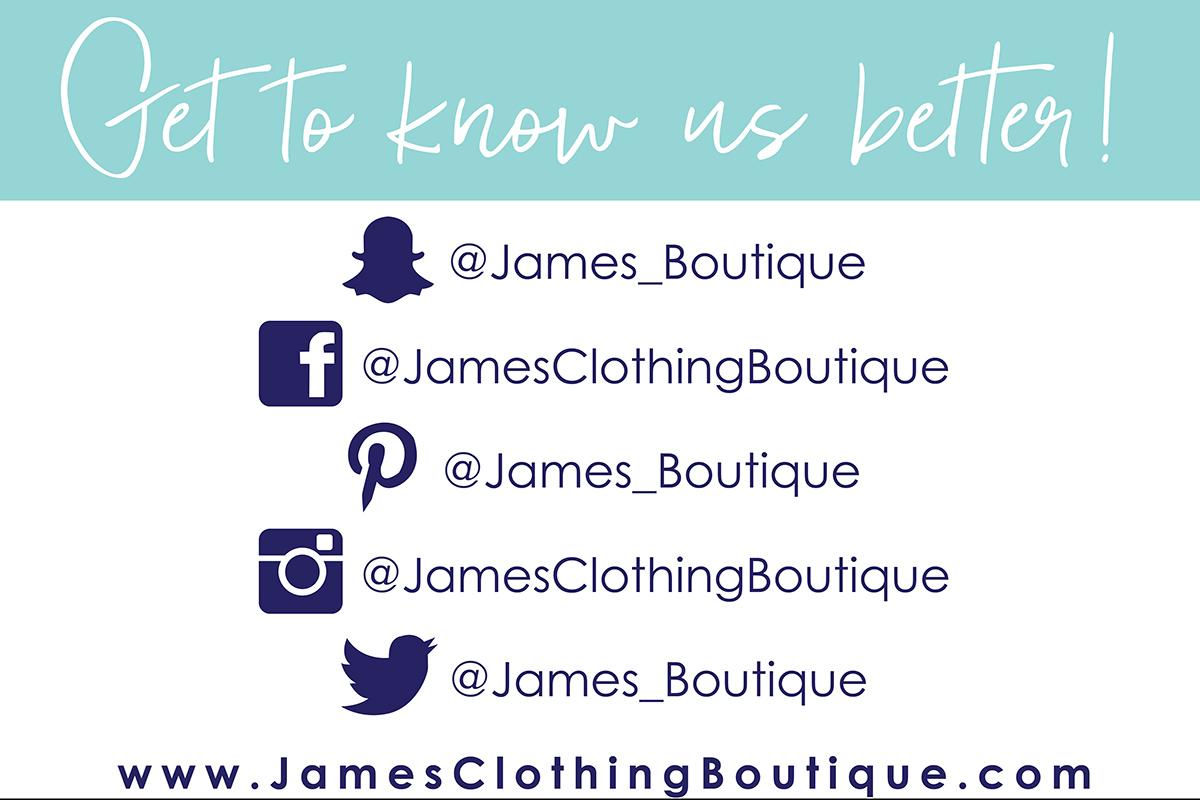 Instagram is one of the best ways to keep track of the happenings at Jame's! New arrivals are posted on the 'Story' and we are posting styled outfits and new arrivals daily! Turn on notifications to see when we post (so that you don't miss out on the good stuff!) by tapping the three dots on the top right corner of our profile and selecting "Turn On Post Notifications"! Some hot button items only last an afternoon- so don't miss out! Like something you see? Check out the link in our bio on where to get it!
Share your post with us by #IGotItAtJames!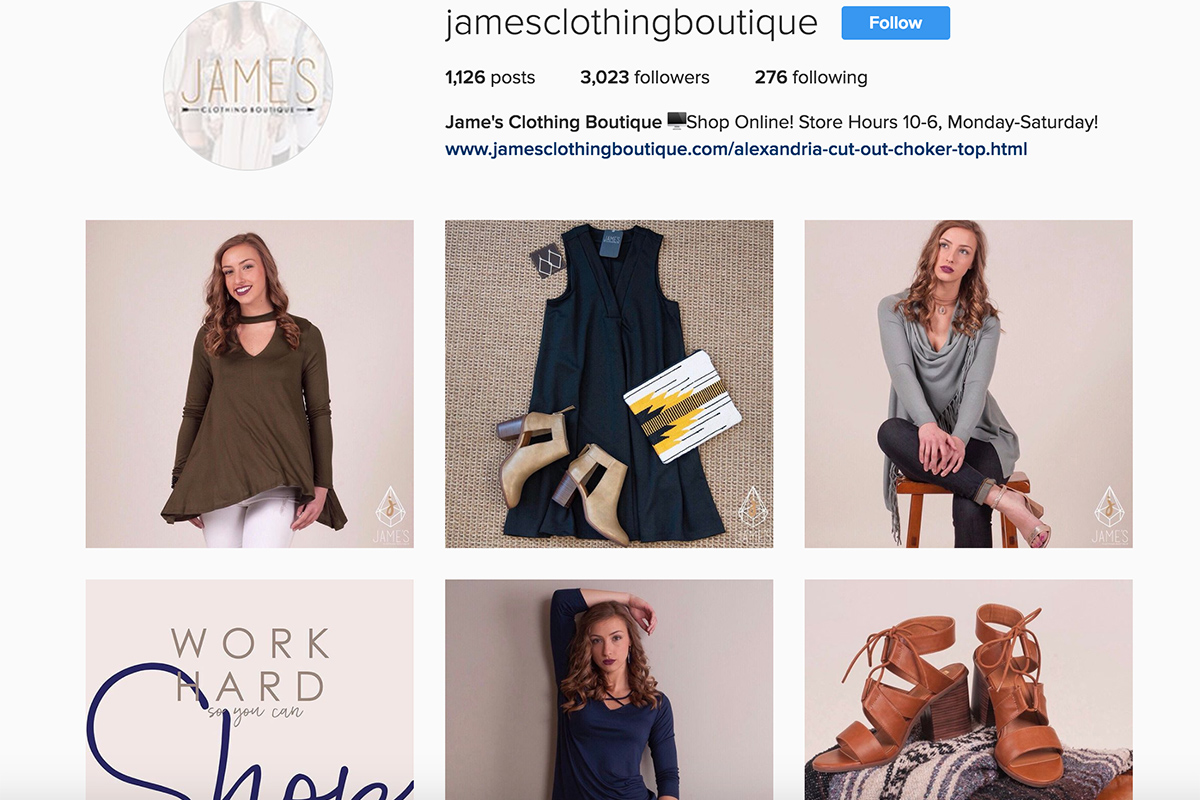 Facebook is a great way to shop looks that we have in the store! We always incorporate links to the pieces of an outfit from the website, or let you know where it is available! Be sure you are 'Liking" Our Facebook Page to catch Live events when we get in new inventory!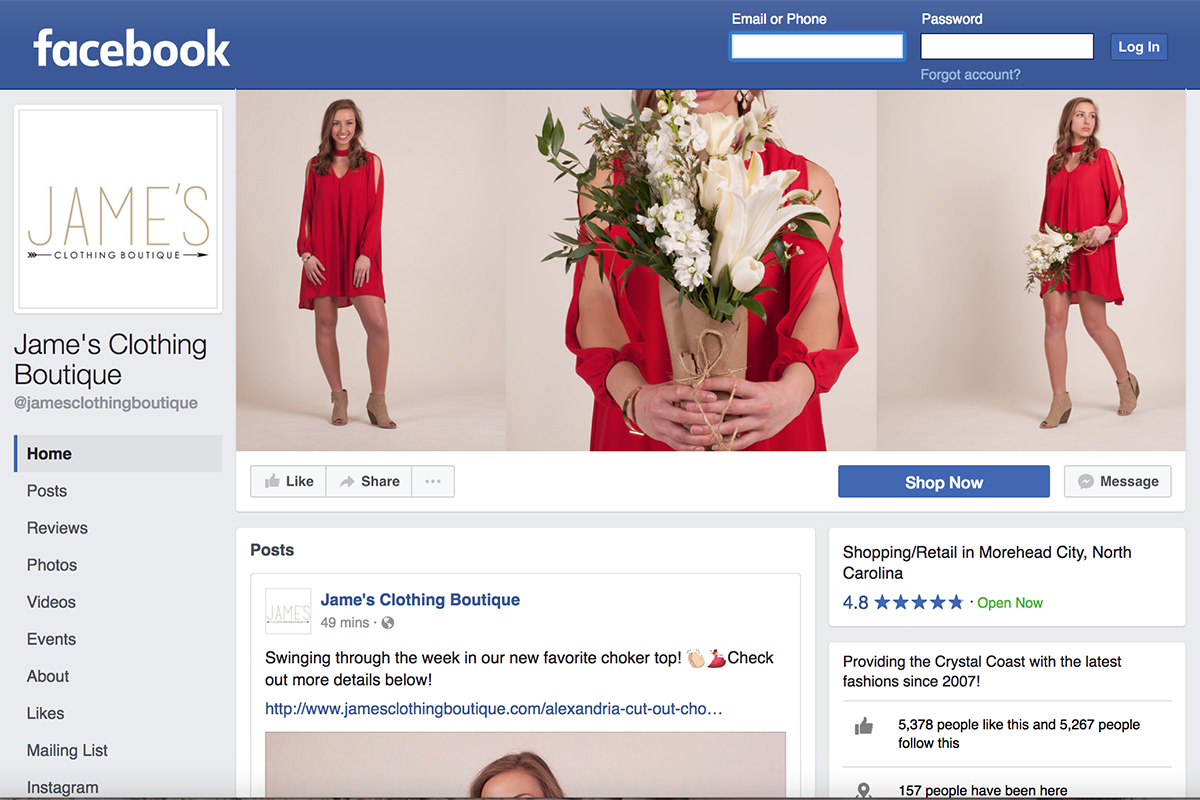 Pinterest is a great place to see all of our seasonal look books and arrivals all in one place! We also Pin our inspiration and other favorites!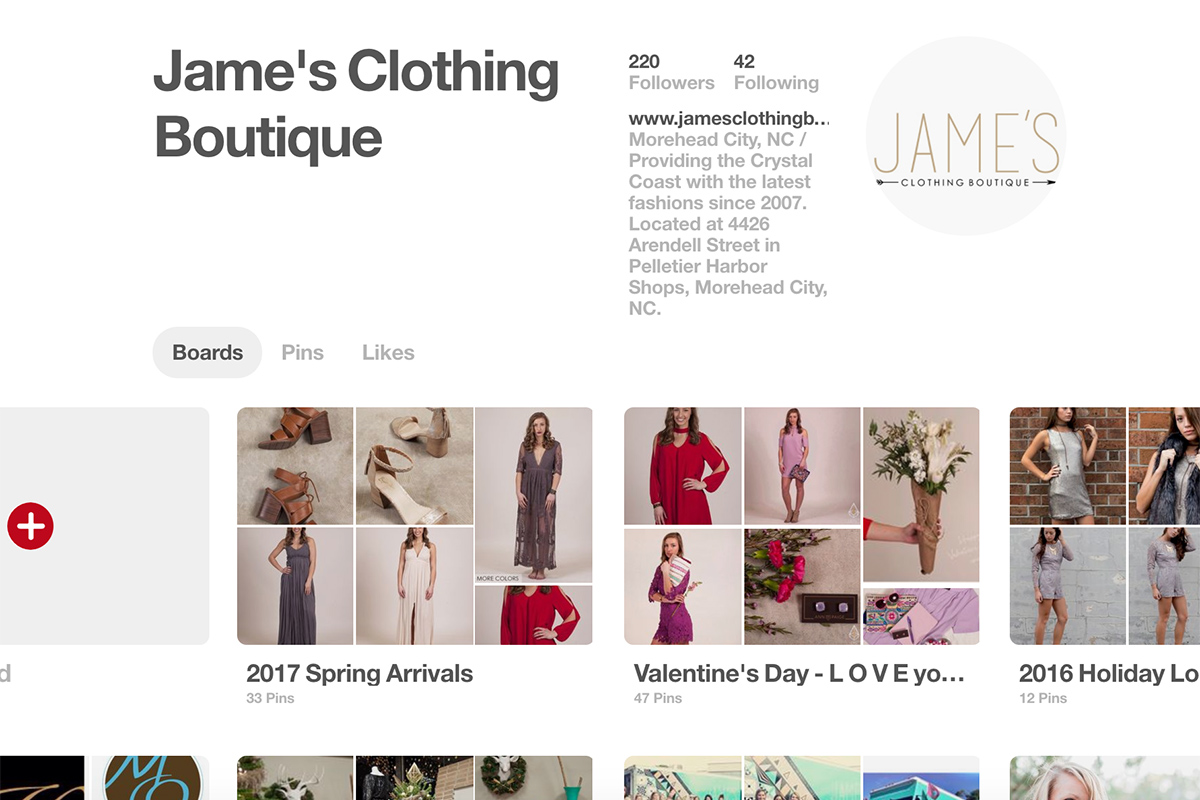 If you're reading this blog, you've made it to our website! Welcome! Take a second and look around. If you're a local, feel free to order online and select the 'Pick Up In Store' option for easy shopping! We are constantly updating the site, adding new product and blogging!
Snaps or it didn't happen!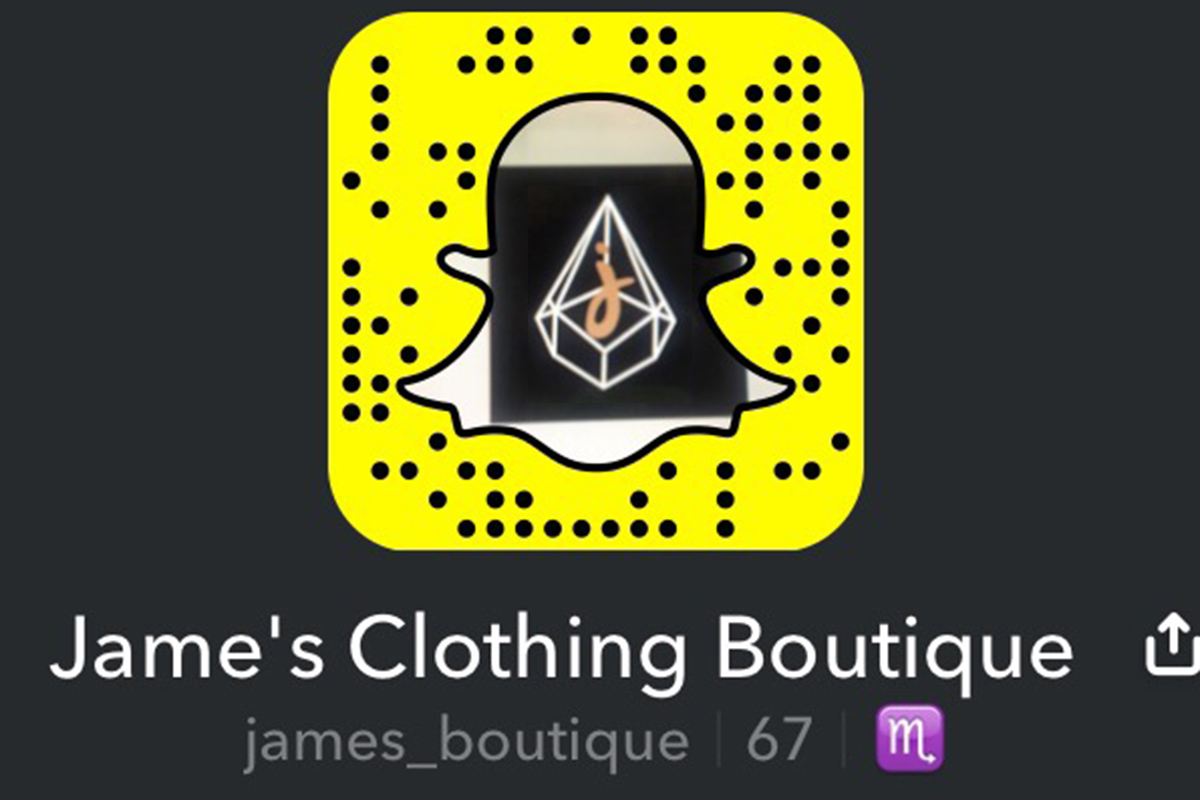 And last but not least, follow us on Twitter so you don't miss a post anywhere else!