An easy guide to create this gold foil terra-cotta succulent planter.
If you don't have a green thumb but love the feel of plants in your home or on your porch- succulents are for you. They are more low maintenance than other plants and they bring a touch of the west to where ever you reside. For this DIY- we decided to create a gold foil terra-cotta planter and fill it with these desert dwelling plants.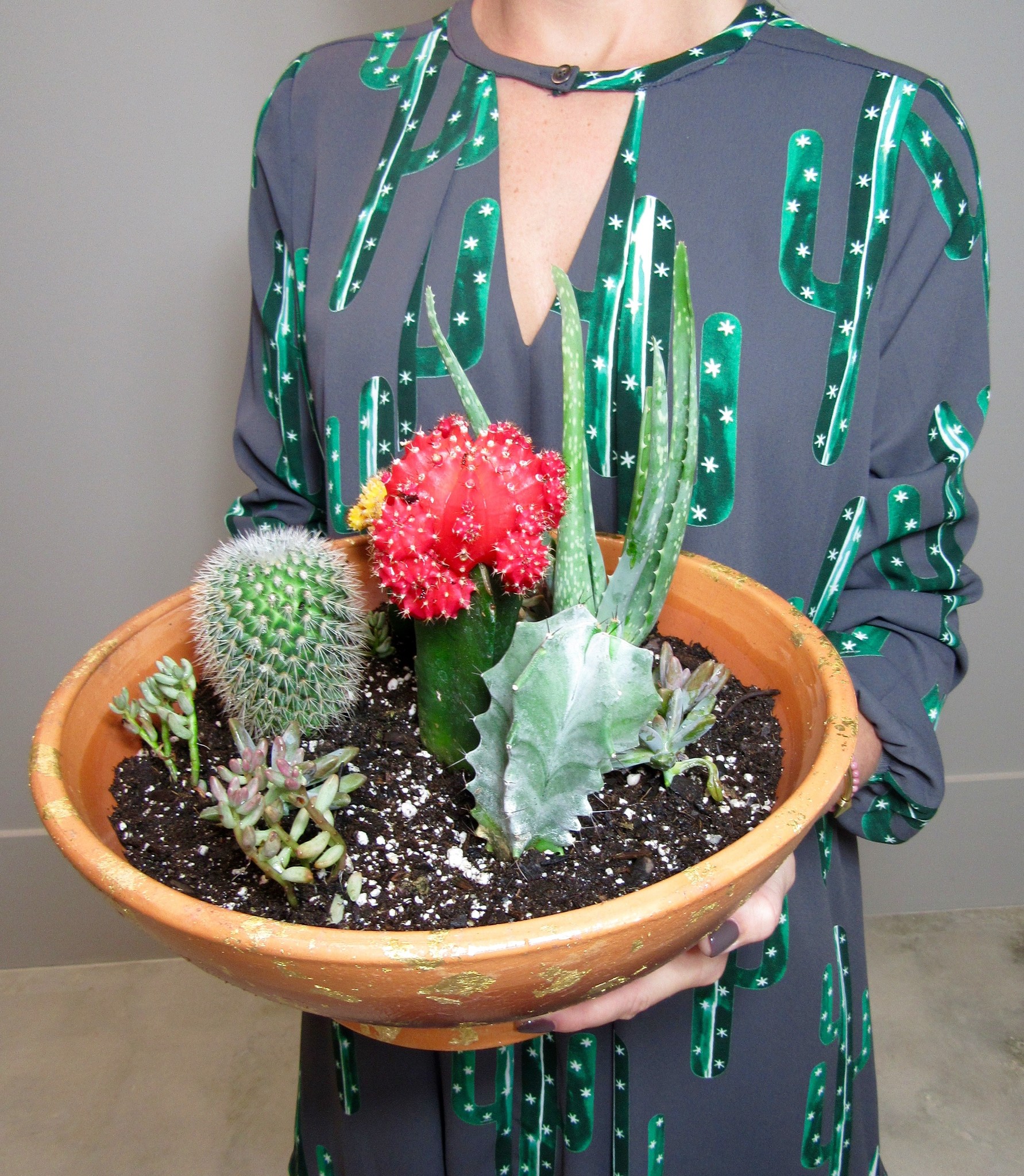 Check out the Primrose Dress here!
All you need is a pot, some soil, some small rocks or stones, your plants (obvi), Mod Podge, gold foil, succulent food and a mason jar.
We started by putting on some jams, grabbing an iced green tea from Starbucks and setting up shop. The rest is simple! Start by flipping your pot upside and applying Mod Podge to the area you are randomly placing the foil. Once you cover your pot with the foil, seal it in with another coat of the Mod Podge.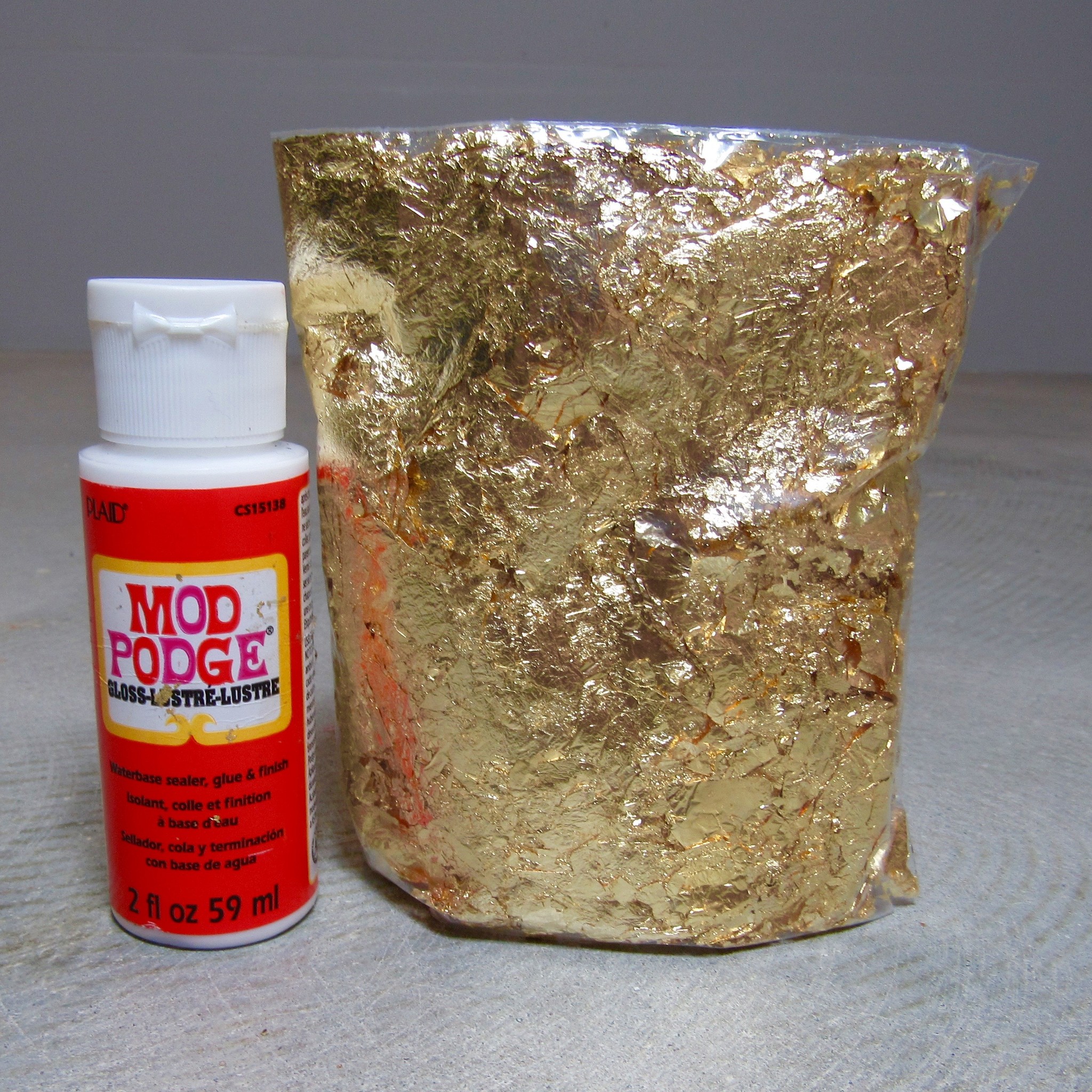 Once it dries, flip your pot over and add some fold detail to the brim of it the same way you did the sides. Next, fill the bottom of your pot with a layer of small stones- this will keep the dirt from holding the water and giving your plants too much H2O. (This is also the reason for the pot holder with the rocks lining the bottom of it!)
After you have lined the pot with rocks, add a layer of soil and repot the plants as you would any other. Just be careful you don't stick yourself! For easy watering, you can create this simple mason jar watering can! Just take a nail and a hammer and put a few holes in the top. You can mix the succulent plant food in accordingly. This can keep you from over watering your plants- just turn it up side down and shake (like parmesan cheese)!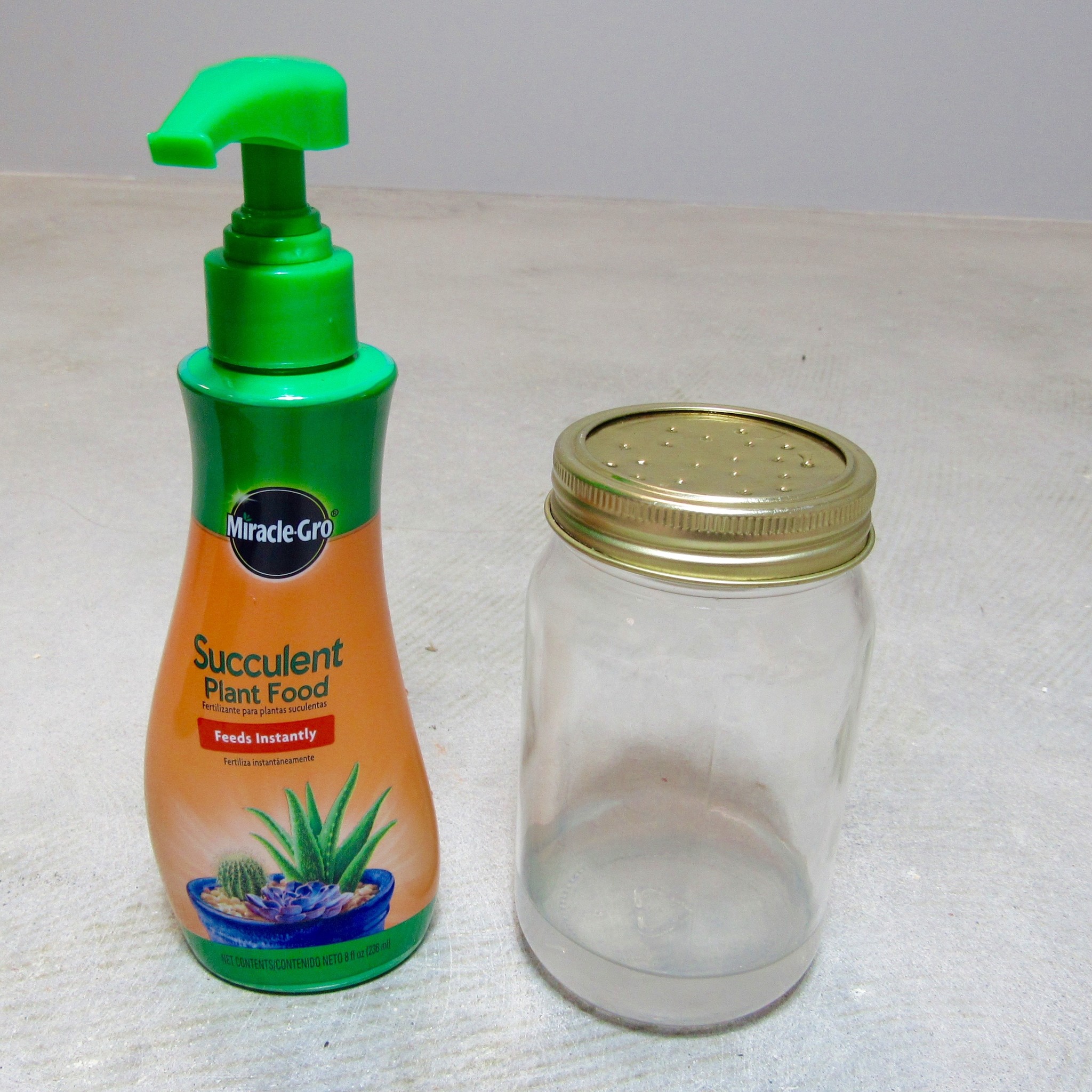 The end result is something you will love and will add the perfect whimsical touch of color and sparkle to your home or porch!